Sleep Apnea Talk Organised by Metro Broadcast (Speaker: Dr. Chan Chung Mau)
A large-scale health care activity, organised by Metro Finance FM104, was successfully completed at Hong Kong Conventional Centre on 1 Oct 2006. This activity was open to the public from 30 Sep to 1 Oct 2006, providing health seminars and heathcare product displays to visitors. Amongst them all, we have the last and the most popular seminar topic "Do you have sleep apnea?", which was conducted by Dr. Chan Chung Mau, president of Hong Kong Association for the Promotion of Mental Health. Homecare Medical Ltd., as the market leader in sleep apnea products, has been invited to participate in the event. On that day, our professionals were there to provide the audience with information about sleep apnea.
With Dr.Chan's professional experience in this field and his sense of humor, audience was paying close attention to him throughout the talk.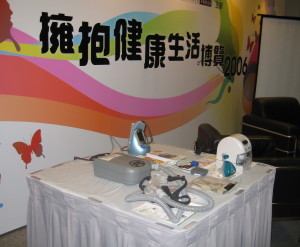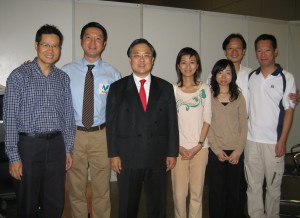 HomeCare's products were used for product demonstration on that day.