Elementary & Refresher Course in Sleep Medicine by Queen Mary Hospital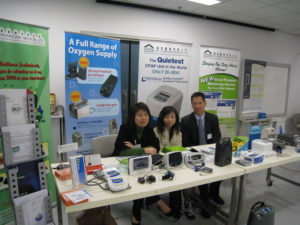 The elementary & refresher course in sleep medicine was designed for all nurses, technicians and doctors working in sleep laboratories. It was co-organized by Division of Respiratory Medicine and Ho Ting Sik (HTS) Sleep Disorders Centre from 7 Dec to 9 Dec 2007.
As an experienced equipment provider in the sleep industry, HomeCare was invited to participate in this event and teach the medical staff with all those new treatment technology in the market.