Sleep Apnea Talk by Dr.Wong Lap Ching
The seminar was conducted by Dr.Wong Lap Ching and was held at Tuen Mun Town Centre on the 22 August 2006. Audience of this activity are doctors and medical staff from Tuen Mun, Yuen Long & Tin Shui Wai regions. Purpose of this lecture is to give the audience a deeper understanding about sleep apnea.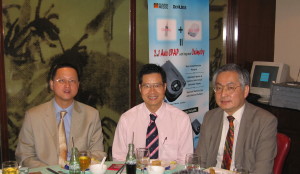 (Left)Dr.Wong Lap Ching, Mr.Steven Lau (managing director of The Homecare Medical Ltd) & Dr.Lau Mang Kaw.
(Right)Audience.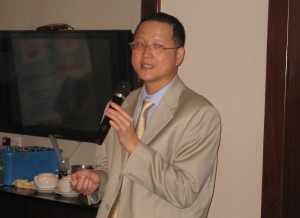 Dr.Wong Lap Ching